There are number of smart LED TVs available in the market but there would be none matching the quality which Multynet offers. Multynet, is a well-known brand of smart LED TVs. And providing the amazing smart tv features. It has made enough name for itself in very little time by providing supreme quality products. It thrives to be the brand for the masses hence it assures that their smart LED TV price is economical and affordable enough for everyone that nobody has to think about their pocket twice, while buying it.
Multynet's three new series of certified android smart LED TVs
Multynet has three smart LED TV series which it newly introduced in the market. All of these series are android certified and fully induced with latest smart features. Two of its series come in four different sizes starting from 32" inches, moving to 43" inches, 50" inches and the largest size of 55" inches, these series are called SU7 and NX7. The third series is the largest of all and available in only two sizes of 65" inches and 75" inches, this series is called QA7 series.
What is the difference among all these three smart LED TV series of Multynet?
Well, there are no any major difference among the smart LED TV series, all of them have the same technology and specifications. Let's have a look on the features which all of the three series possess.
All the three series give an amazing display
Multynet promises that their smart LED TVs project best visuals as they have technology instilled. Which gives out 4 K picture resolution and along with that the series also have DOLBY audio feature. Multynet ensures the clarity of vision and sound so you can have the TV watching experience like never before. The slightest of whispers are clearly audible, and life like images seem so real that you feel like you are inside the scenario you are watching on the smart LED TV.
The Upgraded specifications
Multynet upgraded the specifications of the series, it instilled 1.5 GB RAM and 8 GB ROM in the series, making them efficient to perform many tasks at one time.
The series make you reach the global content easily with LED TV online feature
With the advancement of technology and invention of multiple streaming engines, the concept of entertainment is changing. People now, like to approach the best global content available on international streaming engines with their ease whenever they want. Multynet understands the need of its customers. And hence the smart LED TV series come with certified Netflix, YouTube and Prime video. The LED TV online feature brings to your lounge, your favorite shows from around the globe.
The smart LED TV series have built-in features, which make your life better
Earlier you had to connect external chromecast device with the smart LED TV in order to connect other devices like mobile phones, joysticks, laptops or any other device like that with the TV. Now, with Multynet you don't have to do that, as the smart LED TV series have built-in chromecast, how easier your life has become. Apart from this, the smart LED TV series have built-in Bluetooth, which enables you to connect up to five devices at one time. The series catch all the local frequencies and display them in astounding results with built-in satellite receiver and digital tuner. The best LED TV has all the features to provide you joy with comfort.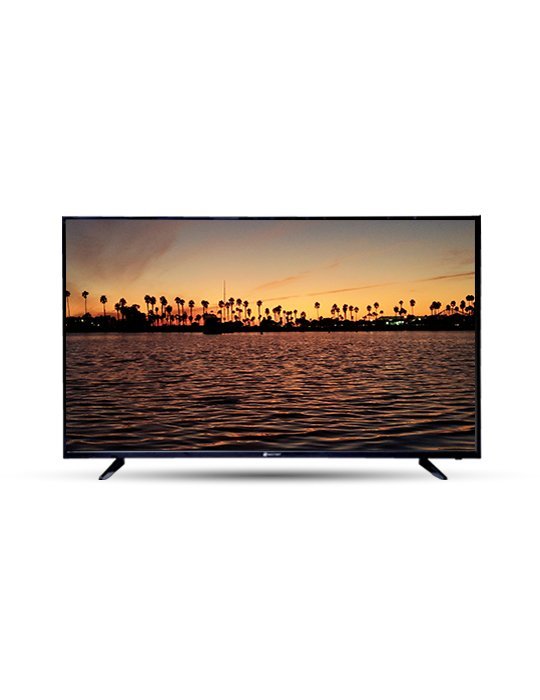 Multynet gave power to your voice
The series have the voice control feature. Now you can control the smart LED TV just by ordering it. All you have to do is to take the name of the show you want to watch. And it will displayed on the smart LED TV screen. Feeling power in the voice?
All of the three series support Google home application
Artificial intelligence is prevalent in the world. Google home is the application which enables you to control all the artificially intelligent gadgets present at your home through the smart LED TV. Yes! This is possible. You can switch off or on lights, stop your oven to cook everything through the amazing smart LED TV hanging on the wall of your lounge.
The sleekest looking smart LED TV adds to the ambience of your home
Multynet's smart LED TVs are not only technological wonders. They also look so amazing that they add a lot in the interiors of your home. They are the sleekest looking best LED TVs which appeal you visually even when they are off.
The LED TV online shopping is possible
Multynet is providing comfort to you by every possible mean. It knows that in today's time just like LED TV online feature, LED TV online shopping is also very important. Hence the exquisite range of smart LED TV series is fully displayed on Multynet's e-commerce store. You can place an order right away and the best LED TV in Pakistan with two year guarantee will be delivered to you without any delivery charges. Multynet ensures best customer services with its customer friendly and flexible policies. These are some of the many amazing features of Multynet's smart LED TV. Bring the best LED TV home today and stay entertained.